Nathaniel Rateliff
Silkscreen Poster for Nathaniel Rateliff & The Night Sweats. at the Greek Theatre, Los Angeles, CA.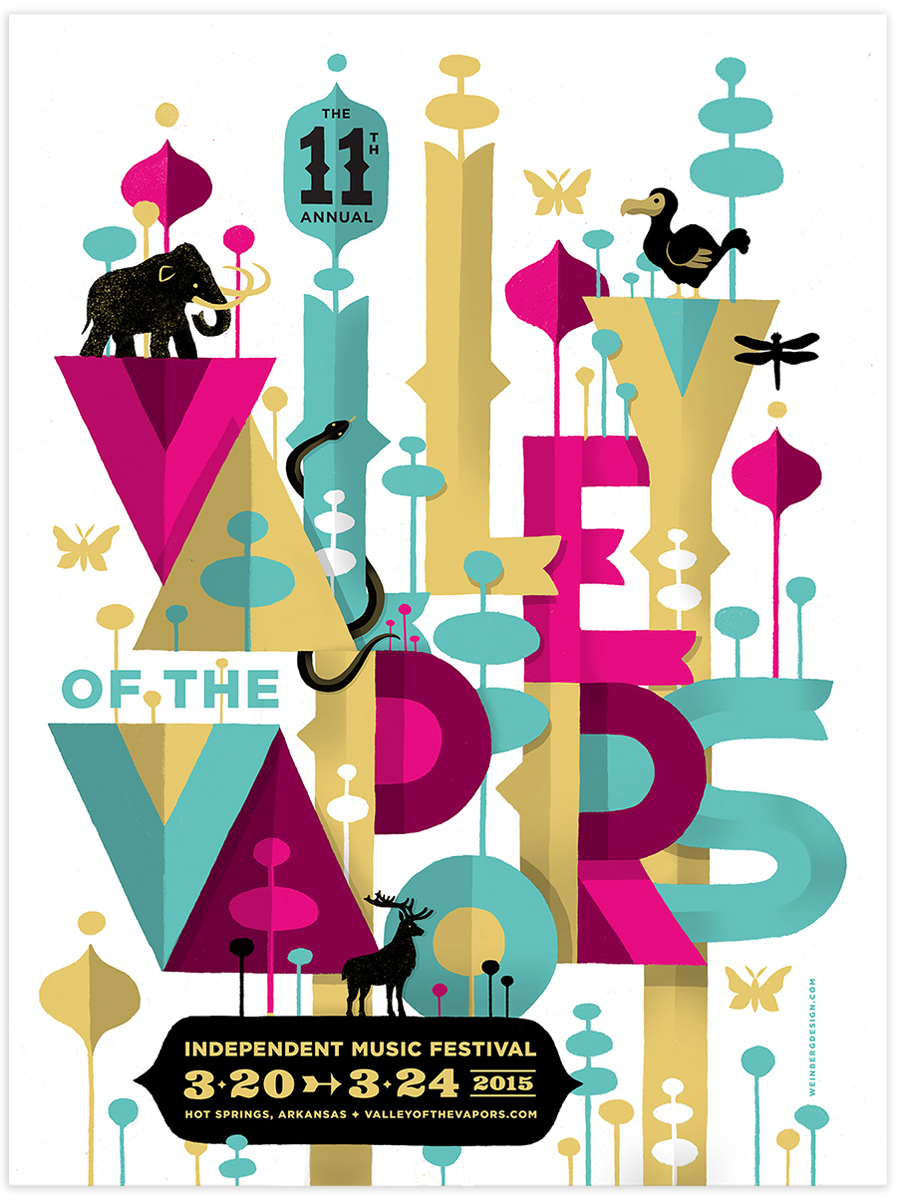 Valley of the Vapors
Silkscreen poster for Valley of the Vapors music festival, 2015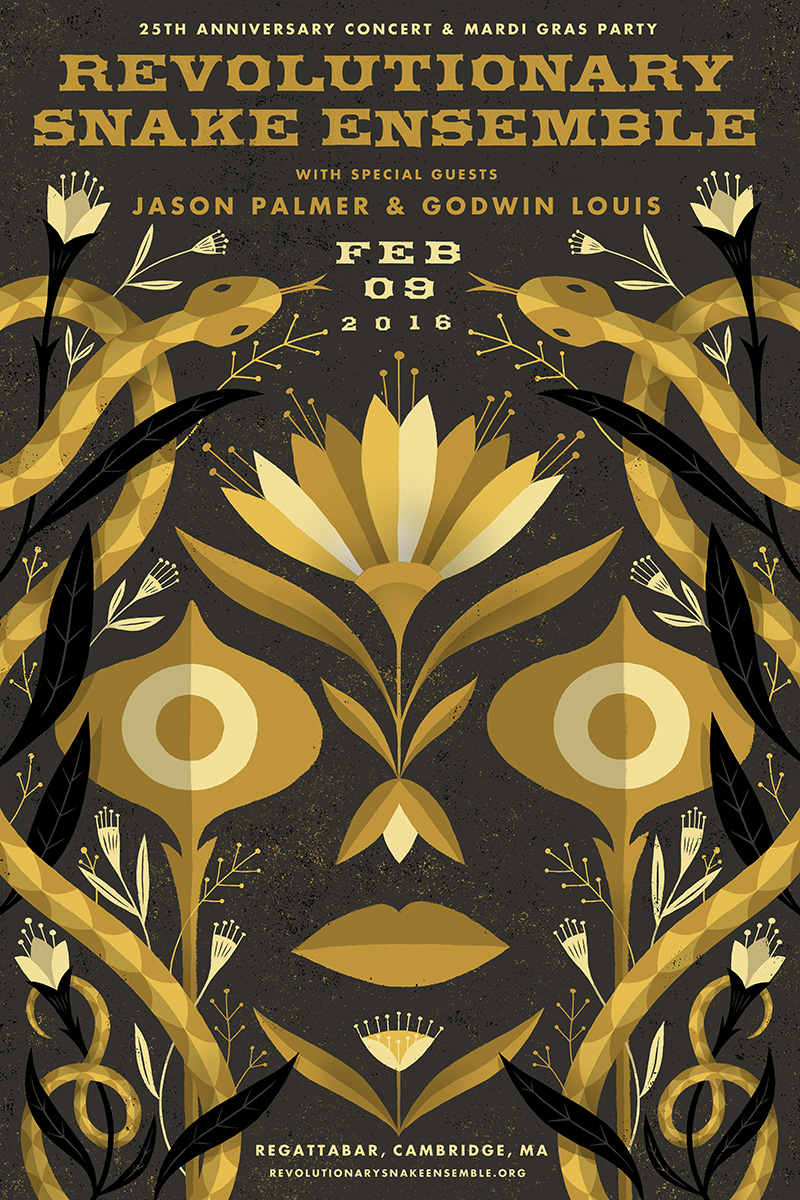 REVOLUTIONARY SNAKE ENSEMBLE
Silkscreen poster for Revolutionary Snake Ensemble, 2016
Nathaniel Rateliff & the Night Sweats
Silkscreen poster for Nathaniel Rateliff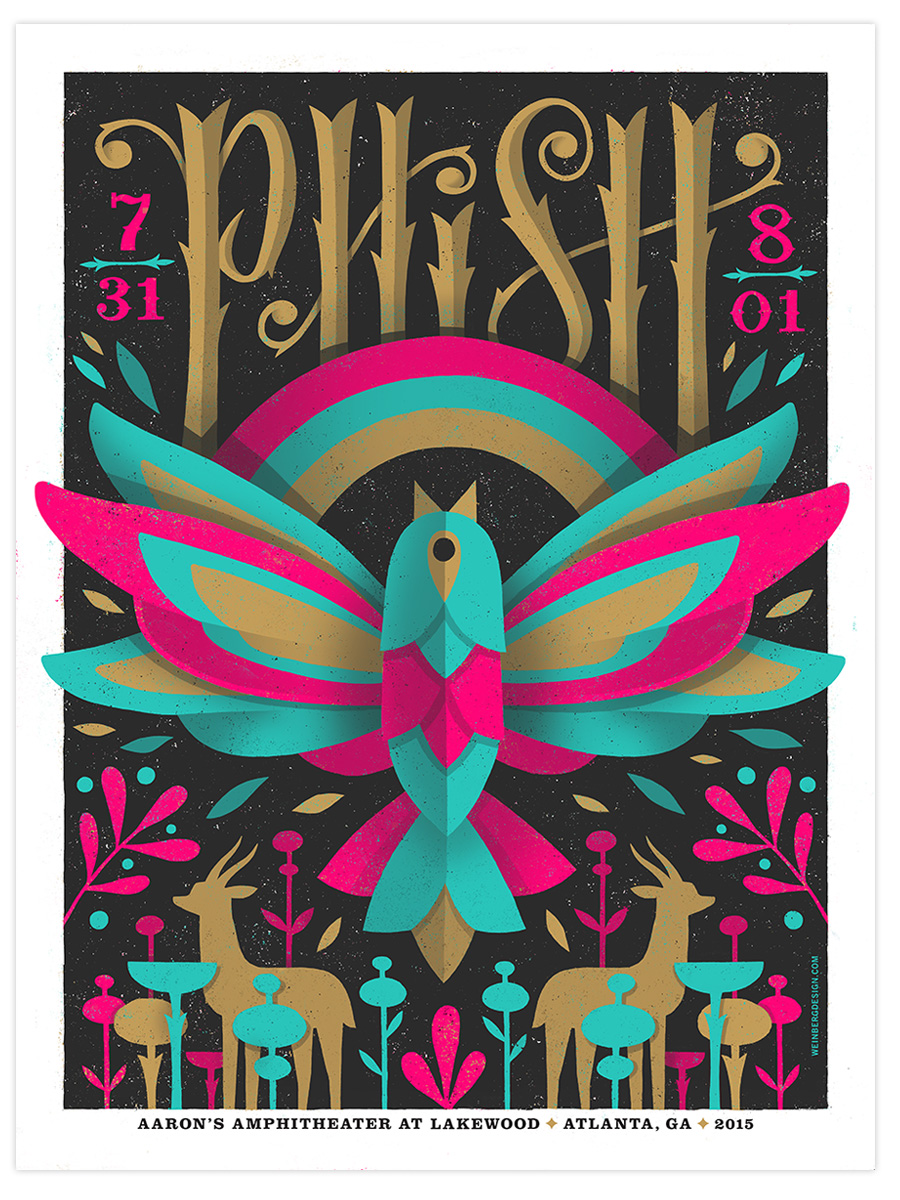 Phish
Official Poster for Phish 2 night at Lakewood Amphitheatre in Atlanta, GA, 2015, Silkscreen.
Debo @ Sinclair
Silkscreen Poster for Debo Band
Moon Duo
Silkscreen poster for Moon Duo at Great Scott in Allston MA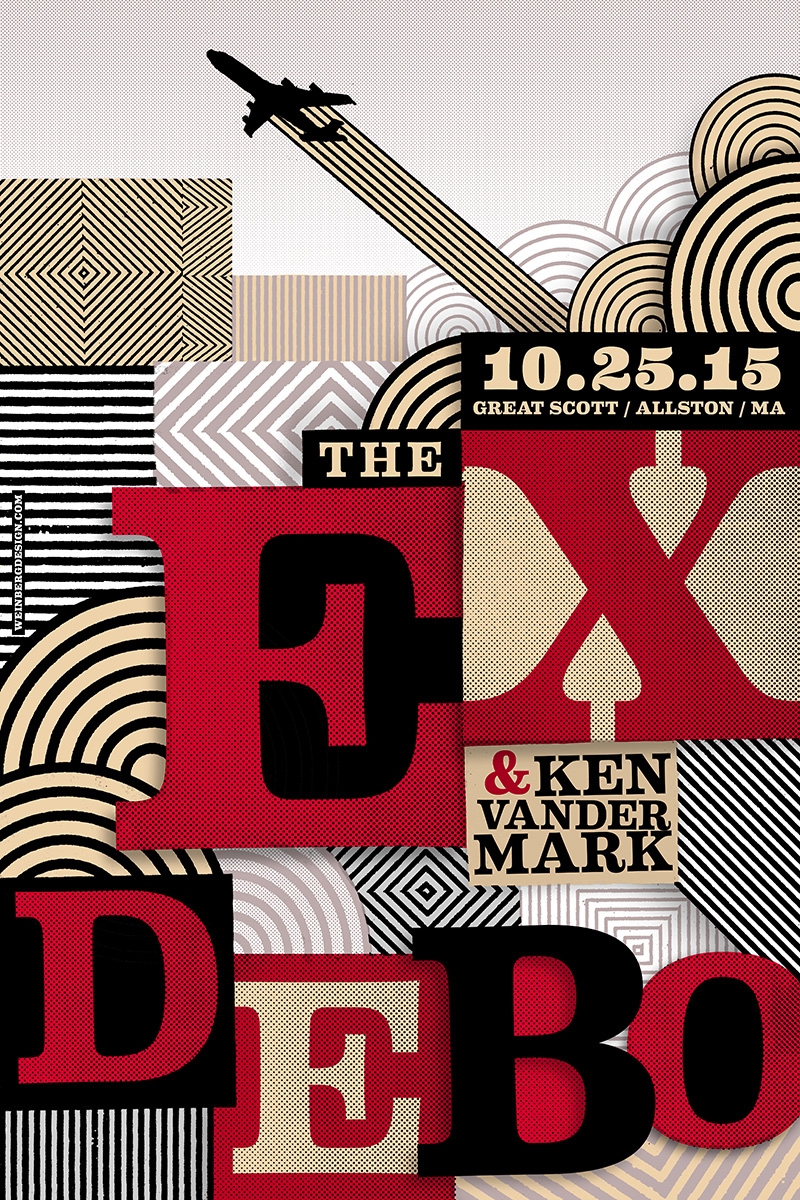 The Ex / Debo
Silkscreen Poster for The Ex & Ken Vandermark & Debo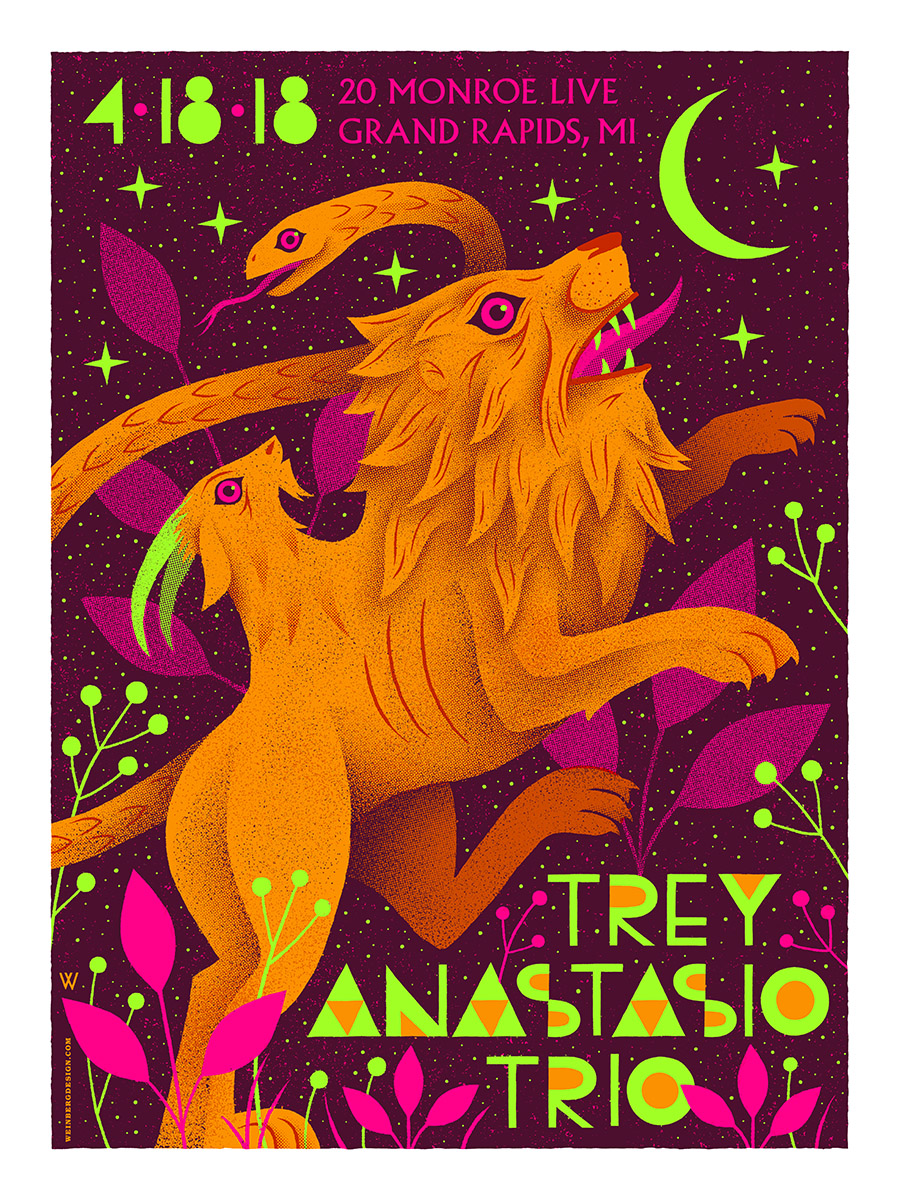 Trey Anastasio Silkscreen Poster
Silkscreen Poster for Trey Anastasio Trio, 4/18/18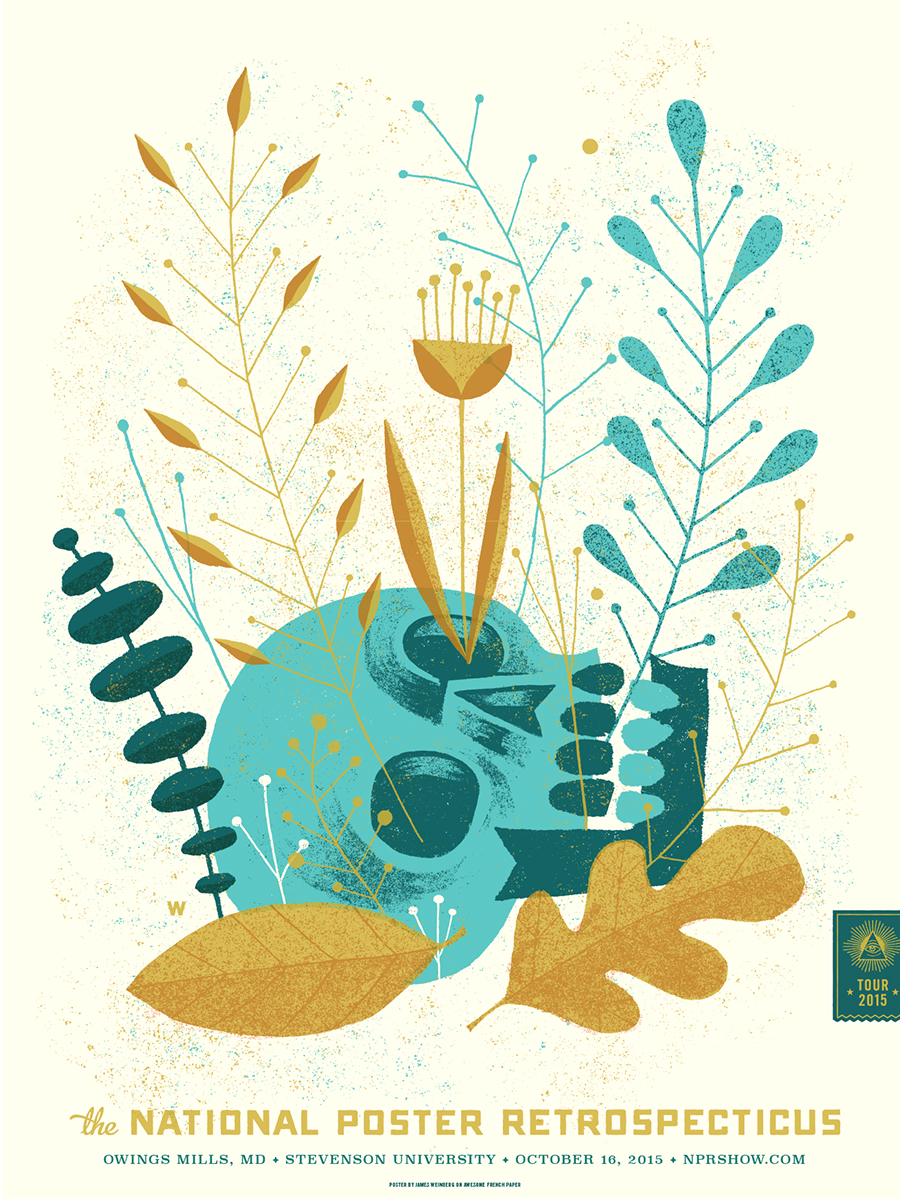 National Poster Retrospecticus
Silkscreen Poster for the National Poster Retrospecticus
NEWPORT FOLK FESTIVAL
Silkscreen print for the Newport Folk Festival
PHISH
Silkscreen poster for Phish's show at Orange Beach, Alabama. 2014
BEAT CIRCUS
Silkscreen poster for Beat Circus at Amnesia in San Fransisco, 2014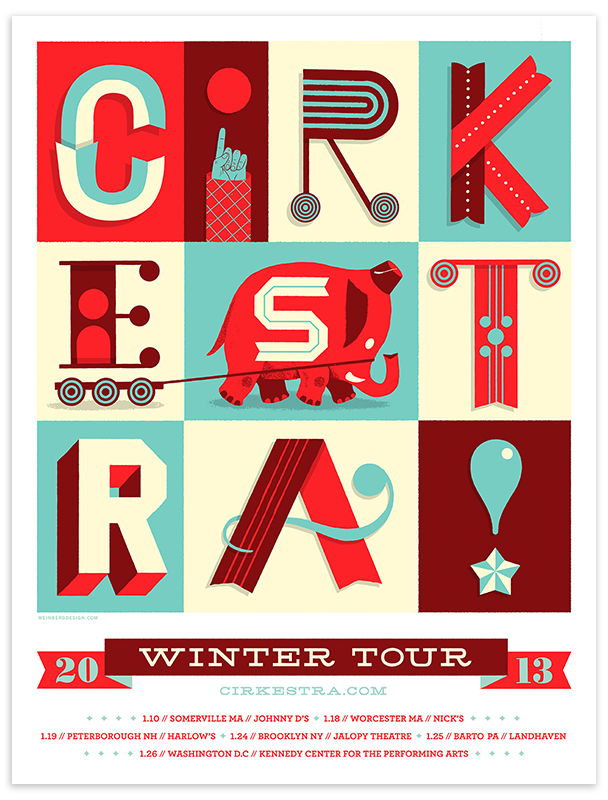 CIRKESTRA
Silkscreen poster for Cirkestra's winter tour. 2013
MARISSA NADLER
Silkscreen poster for Marissa Nadler at Portsmouth Book & Bar. 2014
HOLY GHOST!
Offset poster for Holy Ghost! at the Sinclair in Cambridge, MA. 2014 (Done for Converse Rubber Tracks Series)
STRFKR
SIlkscreen poster for STRFKR, 2014
ASSEMBLY ROW
Silkscreen poster for the groundbreaking at Assembly Row development. 2012
SCIENCE ON SCREEN
Silkscreen poster for a film series at the Real Art Ways in Hartford. 2012
DEBO BAND
Silkscreen Poster for Debo Band Summer tour. 2011
DEBO BAND
Silkscreen Poster for Debo Band Summer tour. 2012
DEBO BAND
Poster for Debo Band in Somerville, 2013
WOODEN SHJIPS
Silkscreen poster for Wooden Shjips show at Great Scott in Allston MA. 2014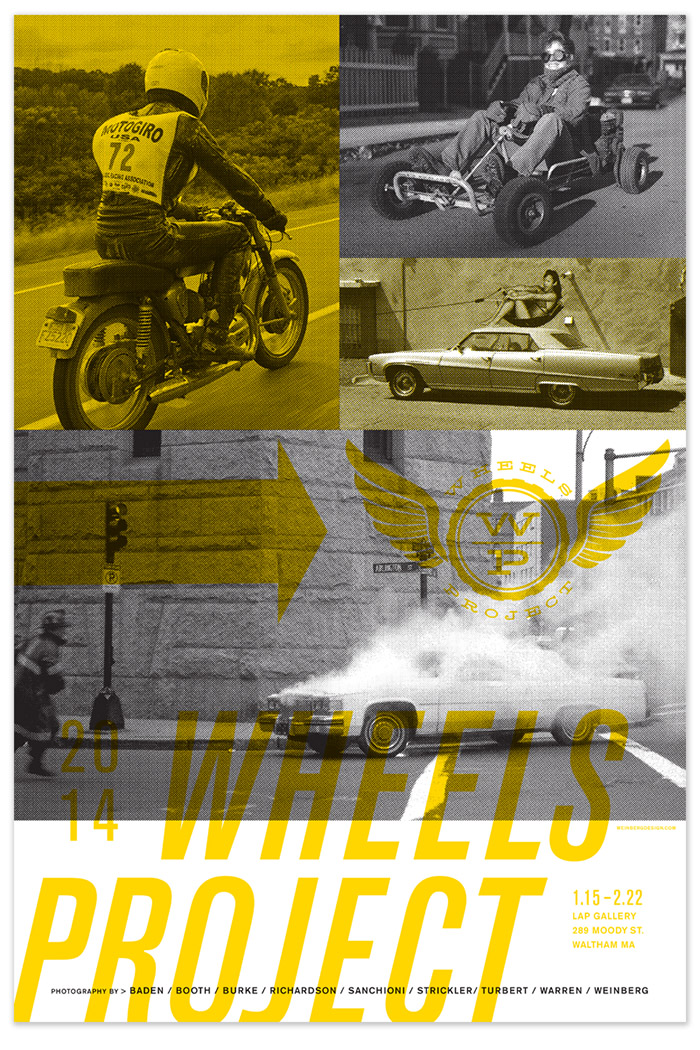 WHEELS PROJECT
Poster for the Wheels Project photography show at Lincoln Arts Project. 2014
GHOST TRAIN ORCHESTRA
Silkscreen Poster for Ghost Train Orchestra . 2013
X
Silkscreen poster for X at the Paradise in Boston. 2014